Något av en styrkedemonstration från den svenska progressiva bandeliten har på sistone ägt rum. Detta i form av fyra nya album:
Brother Ape – A Rare Moment Of Insight, Moon Safari – Lover´s End, Galleon -In the Wake of the Moon  och Pär Lindh -Time Mirror .
Inte minst den sistnämndes släpp är intressant eftersom han länge varit en av de mest tongivande gestalterna inom den svenska symfoniska rocken. Time Mirror är Pär Linds första album på nio år.
Så här säger Pär själv om nya albumet Time Mirror -
I was determined to make an album that would make a real difference in the world of music today both as far as in using innovative new sound combinations but also to develop new composition idéas and the creation of a new musical direction.
Smaprov från Youtube på tre av de fyra:
Rush gästar Sverige på sin Time Machine Tour  där man framför Moving Pictures i dess helhet. Malmö, Malmö Arena (2011-05-08 19:30) och Stockholm Globen (2011-05-06 19:30) får besök.
Pressrelease:
Rush – Geddy Lee, Alex Lifeson, Neil Peart – tillhör utan motsägelse de riktigt innovativa och intressanta grupperna i rockens historia. De är kända både för sin höga musikalitet och för sina provokativa texter. Rush är ett av de mest inflytelserika rockbanden, och ligger trea efter Beatles och Rolling Stones på listan över band som fått flest guld- och platinaskivor i följd. De har stöttats av stora skaror engagerade fans under årens lopp, och har beundrats av flera generationer musiker.
Time Machine innebär en helkväll med Rush, där de framför sina klassiska hits. De ger också en smakbit av framtiden, och för första gången någonsin i Sverige kommer de att spela hela albumet Moving Pictures live.
Biljetter Stockholm här & Malmö här. 
Proto-Kaw var ett hobbyprojekt lett av gitarristen Kerry Livgren, som senare skulle utvecklas till gruppen Kansas.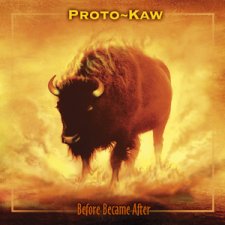 År 2002 kom en retrospektiv med gruppen Proto Kaw - Early Recordings from Kansas 1971-1973.
Proto-Kaw  återförenades 2004 och släppte en nyinspelad skiva Before Became After.
2006 kom en uppföljare The Wait of Glory.
Livgren som varit krasslig ett tag är nu på banan igen. På hans hemsida står att läsa:
"Kerry continues to work in the studio. Health wise, he's probably in the best physical condition he's been in since the 80s....he works out at the gym on almost a daily basis and has dropped a considerable amount of weight, returning to his "skinny guitar player" roots!
Där meddelas också att Proto-Kaw arbetar med ett nytt album som skall släppas i januari 2011.
Mp3 samples
[Proto-Kaw 1]
[Proto-Kaw 2]
Van Der Graaf Generator släpper nytt album i mars 2011 -  A Grounding in Numbers - och turnerar. Tyvärr inga skandinaviska stop.
Ännu en bok om vår älskade genre är på gång - Prophets & Sages 101 Great Progressive & Underground Rock Albums av Mark Powell. Läs mer här.
Kompositören och dirigenten Tolga Kashif presenterade nyligen ett antal genesislåtar i symfonisk version på The Genesis Suite.
Finns på Spotify - Tolga Kashif & London Symphony Orchestra – The Genesis Suite
Return to Forever planerar en World Tour med bandets ursprungsmedlemmar. Tar sin början i Australien i februari 2011. .Läs mer här.
Göteborgs Art Rock Förening presenterar Musikens Hus Goes Progressive. 26 Februari 2011. Missa inte…
Biljetter hos Ticnet
Till sist en härligt dynamisk och galen japansk tolkning av King Crimsons Cat Food.
-----------------------------------------------------------------------------------------------------------------------------
Stöd artisterna genom att köpa deras musik hos: